Century Savings Bank has grouped questions into several categories to make finding your answer simple.
Bank Information
General Account Information
Checking Accounts
Certificates of Deposit
Individual Retirement Accounts (IRAs)
Loans
Debit Mastercard®
eStatements
Bill Payment
Multi-Factor Authentication
Online Banking
Mobile Banking
Mobile Deposit
Apple Pay™/Google Pay™
Our Bank
Where can I find the closest Century Savings Bank branch and hours of operation?
2022-09-02T17:00:11-04:00
Use our convenient ATM/Branch Locator tool to locate a branch, to find address, phone and hours information and to obtain directions.
Account Types
How do I order/reorder checks for my checking account?
2022-09-02T17:13:10-04:00
Your initial order of checks can be completed at the time of account opening through the Bank's preferred check vendor or you may opt to order checks on your own from an outside vendor. Check reorders for the Bank's preferred vendor can be placed directly online through the vendor's website , within online banking, or by dropping off/mailing in a reorder form to your local Branch office.
Services
What is the difference between a "Credit" transaction and a "Debit" transaction on my Debit MasterCard®?
2022-09-06T09:51:17-04:00
Purchases made with your Debit MasterCard® that require a signature are considered "Credit" transactions. Purchases made via the internet or telephone are typically processed as "Credit" transactions as well. This type of transaction typically results in a "hold" being placed on funds (in the amount of the purchase) in your checking account on the date of purchase. The merchant will process a subsequent transaction to debit the funds from the account. Any transaction in which a PIN is entered is considered a "Debit" transaction. Typically, the funds are withdrawn immediately from your checking account when a "Debit" transaction is processed.
Online & Mobile Accounts
How do I access Online Banking?
2022-09-06T10:20:09-04:00
Complete the Online Banking registration form and submit it to us. If the information on your registration form matches up correctly with what we have in our records, you will be able to log in and begin online banking immediately. You must have an existing checking, savings or loan account before banking online.
Intrigued?
Open a checking or savings account with us to take advantage of or enroll in any of these great services!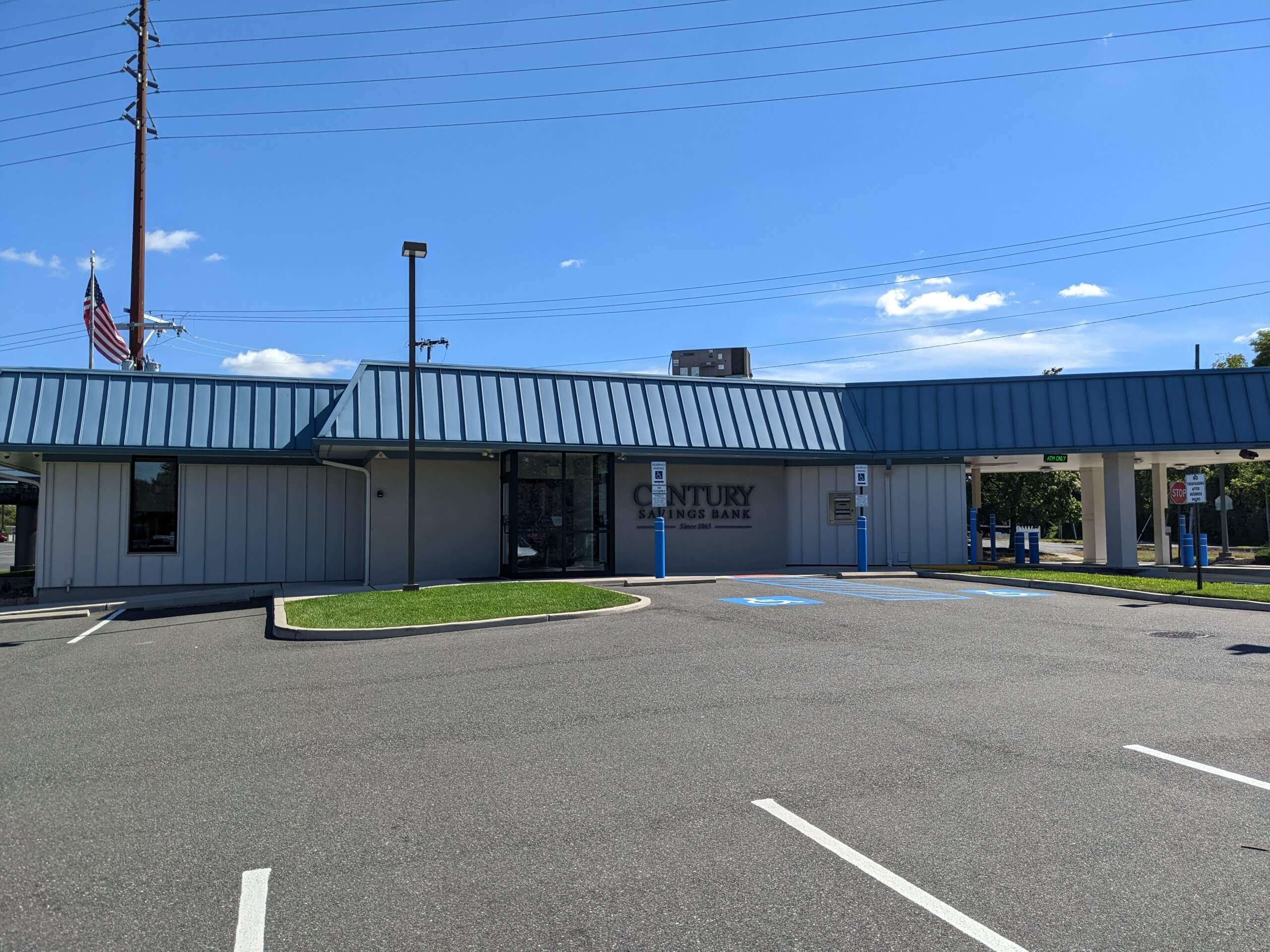 Opt In
Visit your nearest branch location to learn more. Currently, Century Savings Bank opens accounts for those who live in or near our tri-county servicing area (Cumberland, Salem, and Gloucester counties).