Century Savings Bank offers a variety of convenient services to simplify your banking needs.
Online Banking
Mobile Banking
Bill Payment
Automated Teller Plus
Overdraft Protection Transfer
Deluxe Check Reorder
Night Depository
eStatements
Combined Statements
Debit MasterCard®
Report Lost or Stolen Debit MasterCard®
Savings Bond Redemption
Safe Deposit Boxes
Ways to Bank
Account Benefits
At Century Savings Bank we know that mistakes happen, so we created Overdraft Protection Transfer.
Features
Automatic transfer from another qualified deposit account at Century Savings Bank to cover overdrafts
Avoid the embarrassment of returned checks and Insufficient Funds Charges
$10.00 per transfer*
Visit your local branch to apply for Overdraft Protection Transfer
*Fee waived for 55-Plus Checking only
Deluxe can help you get more personal checks tied to your account. Using their website, enter our Routing Number: 231270366 and your personal account number and zip code to get pricing and place your order.
Enjoy the convenience of making deposits when the bank is closed.
Features
FREE night deposit bags and keys
Available at all branch locations

Statements and Card Services
Additional Services
All of our branches are happy to help you redeem your government issued Savings Bonds and turn them into real money within your Century Savings account. You can purchase, check your status, or learn more about savings bonds at
savingsbonds.gov
.
Using a safe deposit box to store your valuables can increase your peace of mind.
Features
Keep valuables safe and secure at a nearby Century location
Keep items like computer files, family DVDs, heirlooms, jewelry, birth certificates and your valuable collections safe
Access your safe deposit box during branch hours and view your items privately
For specific box sizes, availability, and pricing, please contact your local branch*
NOT FDIC INSURED
*Safe deposit box service is not available at our Elmer location
Intrigued?
Open a checking or savings account with us to take advantage of or enroll in any of these great services!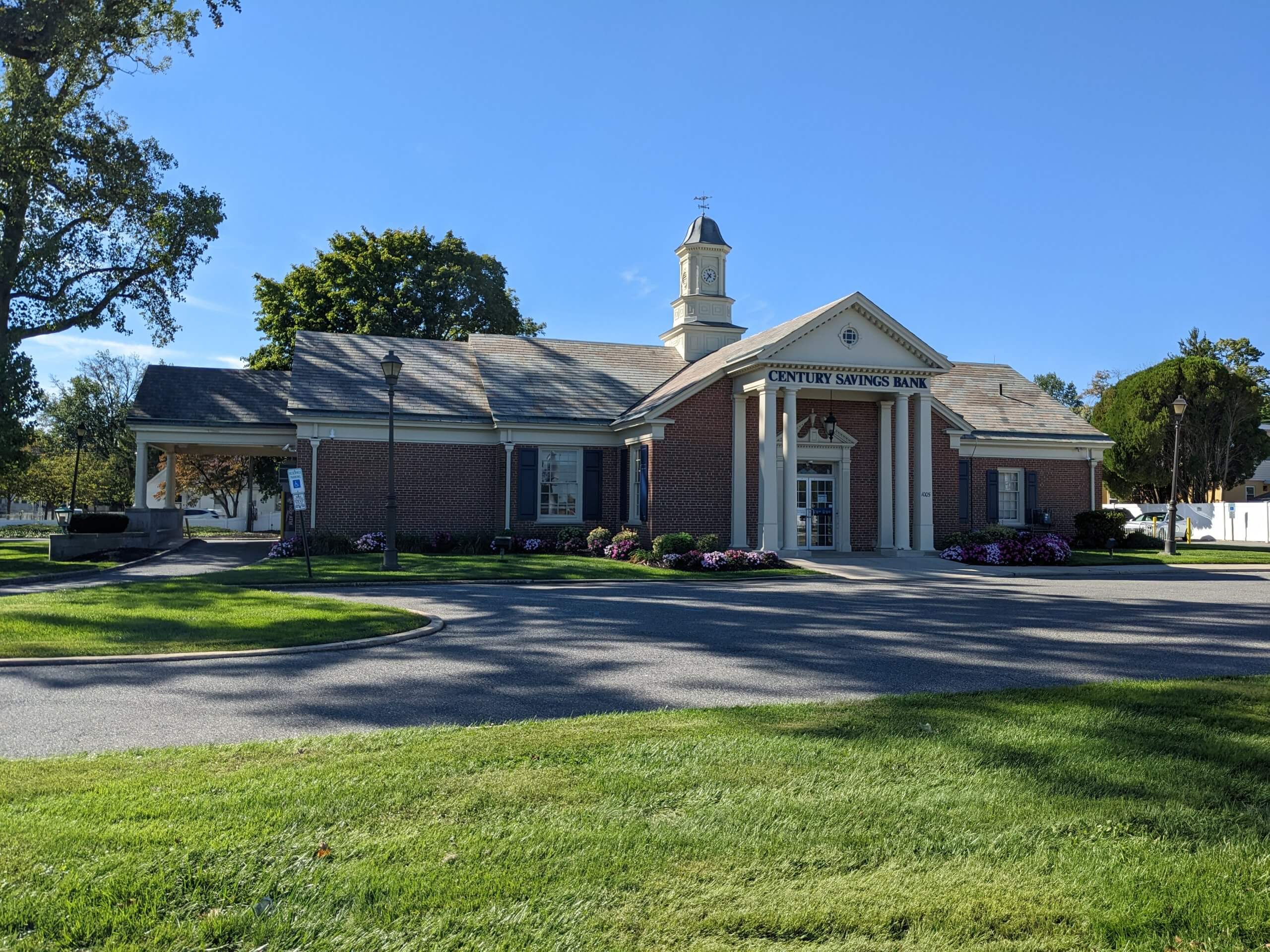 Opt In
Visit your nearest branch location to learn more or opt in to any of these services. Currently, Century Savings Bank opens accounts for those who live in or near our tri-county servicing area (Cumberland, Salem, and Gloucester counties).